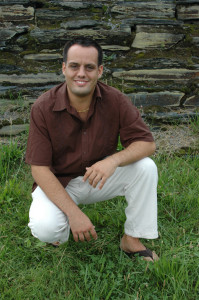 My name is Nathan Wood.  (Yes, my last name really is Wood.)  I am a native of Georgia.  As early as I can remember, my dad was teaching me the art of woodworking.  Through the years, I have continued that passion through projects for family, friends and now, at the request of customers.  My expertise covers a wide range of projects from the smallest pen turnings to framing of houses and decks with most of my projects being in between.  Right now, woodworking is a part time hobby of mine.  Most of my time that I am not at work is spent in the woodshop.
The wood that I use comes from a local distributor.  They stock all types of imported and domestic lumber and plywood.  Even the rare and exotic woods are available.
All projects are handmade by myself and are usually for local pick-up or delivery.  Shipping is available but can get expensive with the larger projects.
I do not currently attend arts and craft festivals.  The cost of the seller tables are not cost prohibitive nor are they compatible with my type of products.  Plus, I would also have to come up with several items for display.  This is just not a part of my marketing plan nor the way that I like to do business.
If you have any questions or concerns, shoot me an email and I'd love to chat.
– Nathan